We can meet a wide range of requests
Processed foods, prepared foods,confectionery, beverages

Liquid, granular, granulated, powder

Room temperature, chilled, frozen
In cooperation with our group factories
and partner companies in Japan and overseas,
We are capable of manufacturing food products in a wide range of fields.
Liquid filling line
Small bag filling machines can fill from 5 g to 500 g, liquid filling from 100 g to 2 kg, and BIB filling from approx. 20 kg. In addition, we have equipment capable of filling 1-ton containers, and our liquid filling machines can also produce prepared foods such as meat and potatoes with ingredients, curry, etc.
*Due to specific gravity, viscosity, etc., it may not be possible to fill as desired.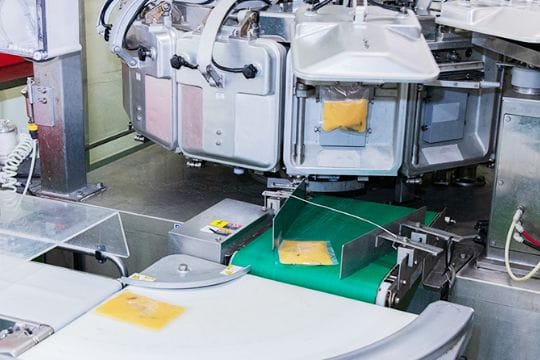 Retort line
Products such as prepared foods manufactured mainly on liquid filling lines can be sterilized evenly in retort machines to produce chilled and room temperature products.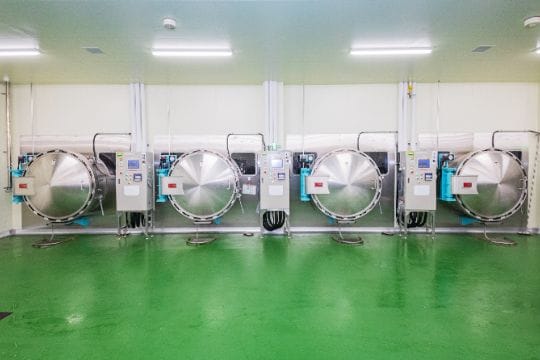 Beverage line
A special sterilization method allows for filling without losing the flavor of the ingredients.
Capable of filling 230 ml to 1 L bottles of chilled distribution products, and approximately 1 L spout pouches.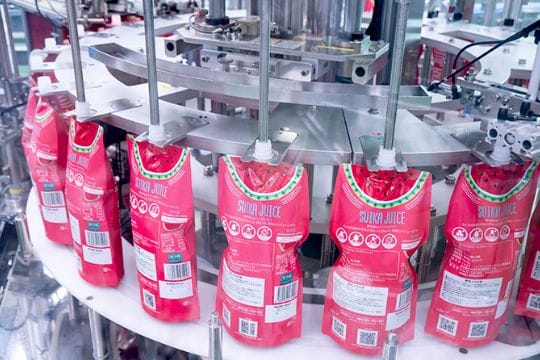 Bottling assembly line
170 ml, 200 ml, 380 ml, 500 ml, 750 ml and 1000 ml bottles can be filled with liquid seasonings such as dressings.
Bottle can also be filled with two liquids, such as this liquid and oil, etc., and there are two bottle designs to choose from, paper labels and shrink labels.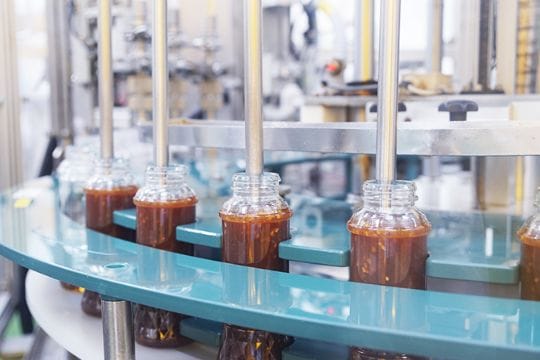 Powder blending line
We have blending machines that can mix large quantities of powders at one time, and blending machines that can mix free-flowing powders in a short period of time.
We also have a blending machine that can blend fine powders while injecting oil and other materials, enabling us to manufacture products according to customer needs.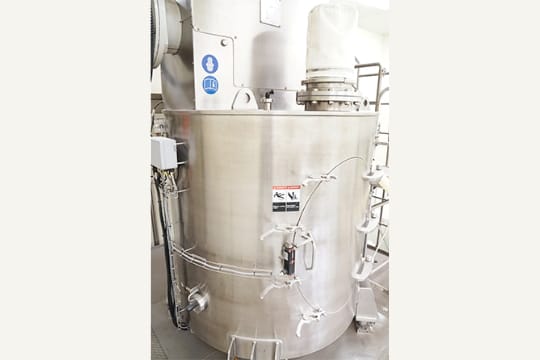 Powder filling and packaging line
Powder can be filled from 50 g to 2000 g with a bag-feeding automatic filling machine, 100 g to 750 g with a vertical pillow packaging machine, 5 g to 20 g with a 2-row 3-package sealing machine, and about 20 kg with a kraft bag. By performing cleaning at each changeover of all line varieties, there is no risk of allergen contamination.
Powder blends can be divided into 2 to 40 kinds of raw materials by measuring them in small portions.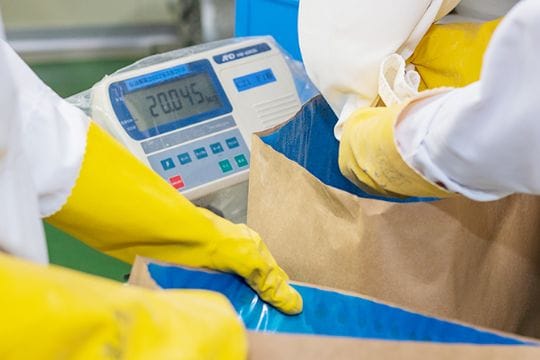 Powder granulator line
Using a spiral flow granulator, uniform mixing, coating, granulation, and drying of 300 kg per batch can be completed in a single unit, and a rectifier can be used to make the grain size uniform and pack it into bags.
We also have a lab machine, and can verify about 800 g if requested for prior confirmation.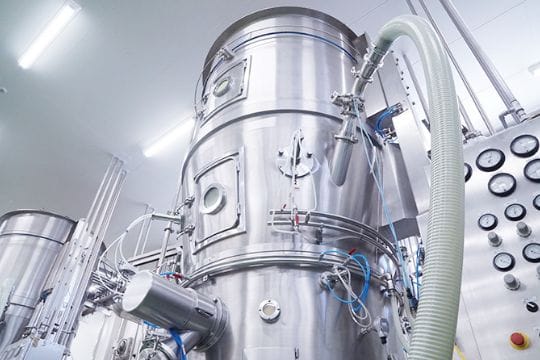 Baking line
We have caterpillar and reel ovens that can produce fluffy sponge and chiffon cakes, slow-baked cheesecakes, pound cakes, and other baked goods.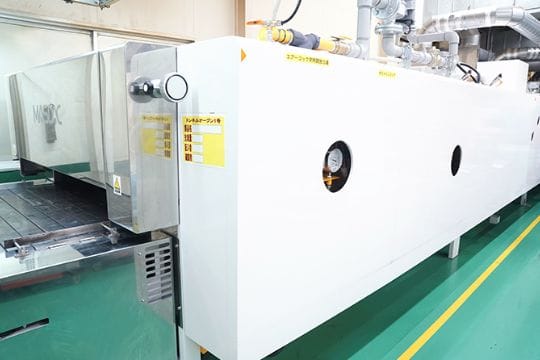 Freezer line
We have equipment for quick freezing and storage of value-added Western sweets such as cheesecakes, Mont Blanc, chiffon cakes, and a variety of other sweets made by hand, enabling us to deliver them to our customers with their freshly made taste.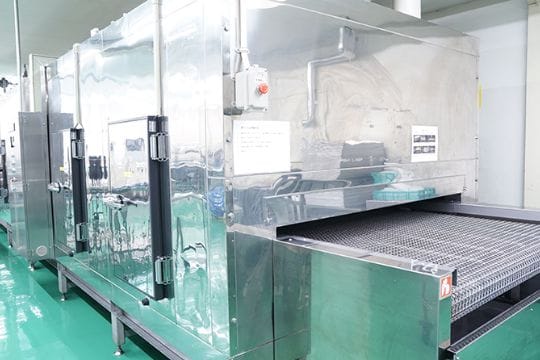 UFI can propose both
standard

and

value-added

package designs

Value-added packaging that is conscious of the concept of the product and the buying public can also be used to market the product with a new impression that has never existed before.
We also respond to the need for repackaging after inspection for foreign material contamination.